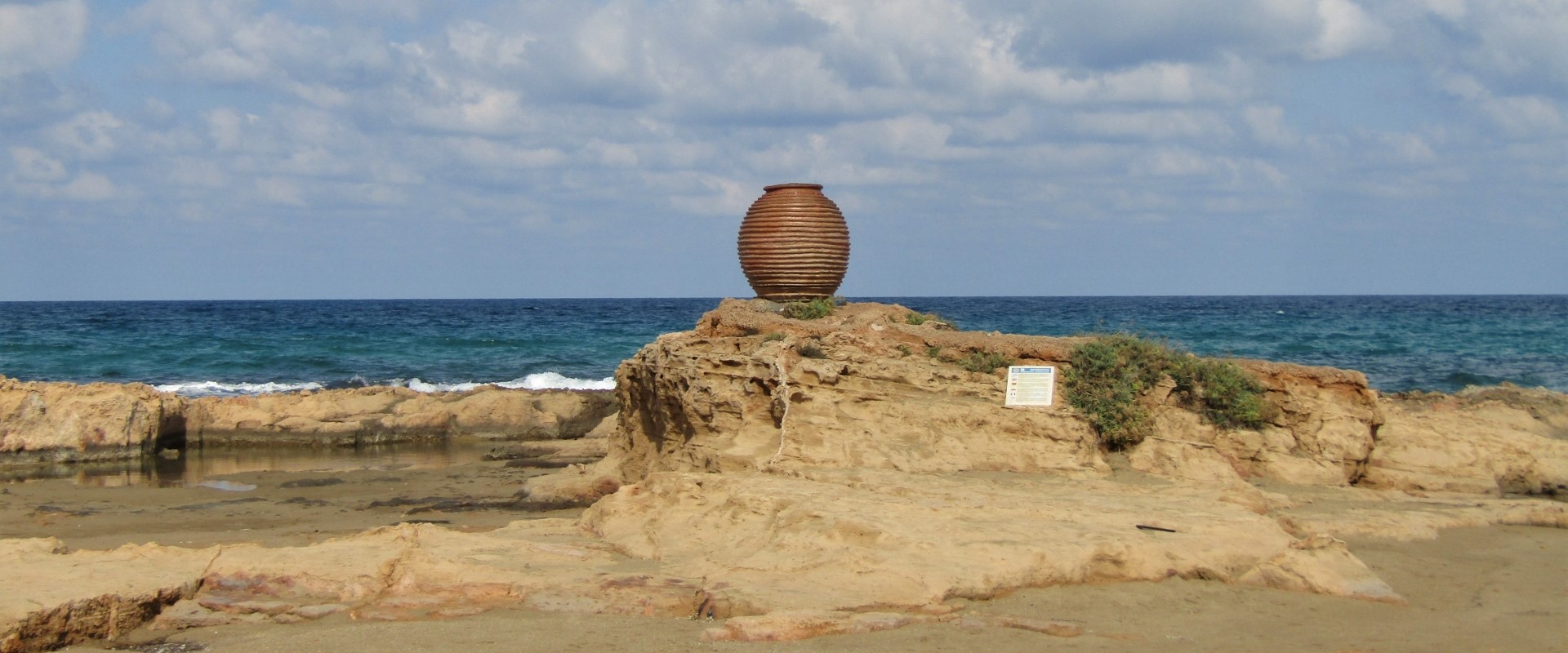 Paralia Potamos - photo © K. Bormpoudaki
Habitats in Crete – Malia Wetland
Malia Wetland and Danaus Chrysippus – The Butterfly
Danaus chrysippus (African Monarch), a gorgeous migrant Nymphalidae butterfly, inhabits the area of the Malia wetland in the Municipality of Hersonissos. The butterfly can be observed every year in the area, from July to October, because of the presence of its larval host plant Cynanchum acutum.
Even if it's one of the most widespread species in the world, the African Monarch is absent from large parts of the island of Crete. Its populations are gathering mostly in coastal habitats, ready for the overseas trip to Africa.
The butterfly is endangered locally due to the destruction of habitats in the island, i.e. loss of host plants, pesticides, agriculture, touristic development, constructions, etc.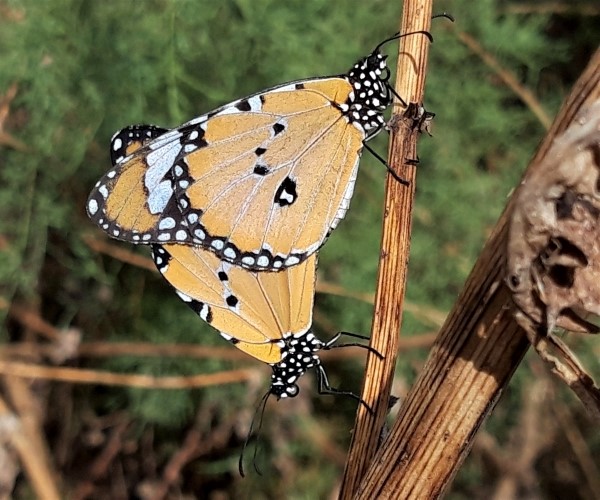 Danaus chrysippus mating – photo © K. Bormpoudaki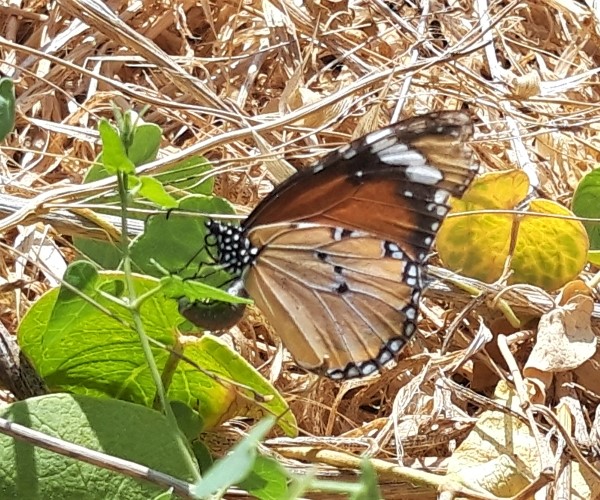 Female ovipositing – photo © K. Bormpoudaki
Malia Wetland and Danaus Chrysippus – Location
Malia Wetland is a coastal wetland system of 146 acres including brackish water sources, fields with water, and a place with reeds of 91 acres. It is located in the Municipality of Hersonissos, east of the port of Malia, close to the archaeological site of the Minoan palace of Malia and the beautiful sandy beach "Potamos" (i.e. River).
It is a wetland of particular importance as its reeds are an ideal shelter for several species of birds and animals. The wetland also preserves several species of coastal vegetation which are disappearing due to the touristic development on the other coasts of the island.
In the wetland area, a wide variety of species, that are rare or threatened with extinction, can find food or reproduce. As a result, their uninterrupted presence contributes to biodiversity and is an indication of a living ecosystem. Today, the wetland is a very well-preserved, sustainable coastal area.